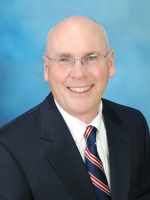 About John P. Benson
Integrity – Dedication -- Honesty
John has been committed to providing first-rate legal counsel in Massachusetts since 1984. John provides premier services for wealth preservation, tax planning and long term care to individuals and businesses. Mr. Benson's expertise is in providing innovative and comprehensive legal plans that create a secure future for his clients and their loved ones. Mr. Benson realizes that effective legal planning is an important part of the long-term goals of his clients, and to further benefit his clients John has established an extensive network of health care professionals and advisors. The advisors work closely with John to provide guidance to Mr. Benson's clients in the complex care and health issues we all face as we grow older. Mr. Benson is a proud member of the prestigious American Academy of Estate Planning Attorneys. The Academy requires its members to complete thirty-six (36) hours of continuing education per year in the areas of estate planning, taxation and ethics.
Education
Mr. Benson completed his undergraduate work at the University of Michigan, and earned his Juris Doctorate from Boston College School of Law in 1984. While in Law School, Mr. Benson interned with a Boston Law Firm specializing in Estate Planning and Administration.
Personal
Mr. Benson is an active member of his community, and he and his wife are busy with their four children. John is well aware of the importance of wealth planning and he dedicates himself to informing the public of the need for careful attention to their specific situations. He is a frequent speaker on a variety of long term care and estate planning topics, regularly presenting educational seminars for the public as well as charitable organizations, employers, associations, special interest groups and financial advisors in our communities.